Online Store
MM3 2013-2018 DODGE RAM 6.7 CUMMINS Cab And Chassis COMPLETE DPF EGR DEF DELETE KIT
13-18 CAB AND CHASSIS MM3 egr del & pipe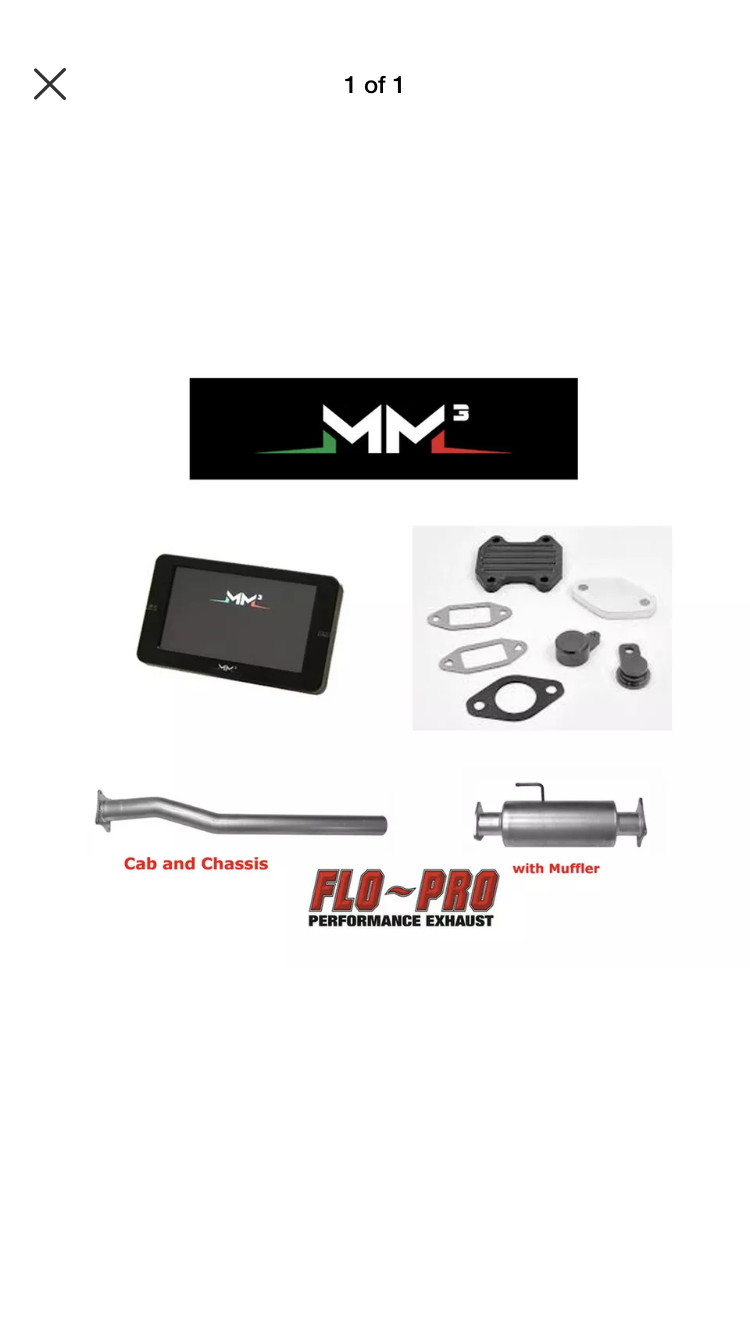 MM3 RACE TUNER DPF/EGR / DEF

COMPLETE DELETE KIT
INCLUDES:
1) MM3 DPF/EGR/DEF DELETE TUNER
2) USA MADE 13-17 CAB AND CHASSIS EGR DELETE
3) FLO-PRO 654 DPF/CAT DEF DELETE EXHAUST
5" TURBOBack Flo~Pro DPF CAT DEF DELETE EXHAUST

1)
MM3 RACE TUNER
2007 - 2017 DODGE RAM CUMMINS 6.7L DIESELS


INCLUDES ALL NECESSARY HARDWARE TO UNLOCK THE ECM AND TUNE 2013+ AND NEWER!
Cab & Chassis Models 2007-2010 without DEF
Cab & Chassis Models 2013-2017 with DEF
Modern Design with Touch Screen Functionality And Range Of Gauge Monitoring Options

Includes Necessary Hardware For Unlocking 2013+ Which Is Done As Part Of The Program
No Special / Complicated Unlock Procedures Required, Connect Necessary Cables And Install Tune!
Tune Uses Latest High Speed Transfer, Usually Takes 7 Minutes Max!
Monitor Comes With User Defined Layouts/ Dashboard

Memory Supports All Files From 2007 And On

No Reloading / Changing Files Required For Installing On Different Year Models, All Inclusive

Updateable Free via Latest Software Downloads From Our Website

Updatable With Customer Friendly Update Using MicroSD, Simply Load The Update File Onto Card, Reinsert And Update Unit

Disables Entire EGR By Turning Off Without Removing Any Parts ( Hard Part Removal Recommended And Supports Removal Of Entire EGR System Including Valve And Cooler With No Trouble Codes)

Read / Clear Diagnostic Trouble Codes

Disable The DPF/DEF System And ALL Related Sensors – No Sensors Required To Be Plugged In Or Installed In Race Exhaust
(DPF = Diesel Particulate Filter)
(DEF = Diesel Exhaust Fluid. – also referred to as Urea)
Late Injection Events (Post Injection) Is Disabled On All Tunes

Speedometer Recalibration For Use Of Non-Stock size tires

Remove / Adjust Top Speed Limiter

Tune engine HP increases of up to 175HP in 5 stages (NOTE: Power increase maximum differs between model years)

EGT sensor optional accessory to monitor accurately up to 2200 degrees F

Stage 0 has stock power without DEF/DPF/EGR and no options, simply stock for the careful user

End User Customizable Injection Timing For Better Economy And/Or Power

Special ECM Recovery Functions In The Event Of A Programming Sequence Being Disrupted Or Ending With A Fault
·
****DPF MUST BE REMOVED PRIOR TO INSTALLATION OF THIS TUNER****
2)


USA MADE 2013 - 2017 6.7 Cummins EGR Valve/Cooler Delete Kit

Manufacturer
THUNDER DIESEL
Part #
TDC-13-16CC

Power
Dodge 6.7L Cumins
Road Legal
No - Off-road only
Install Time
5 hours
Tools Needed
Basic Mechanics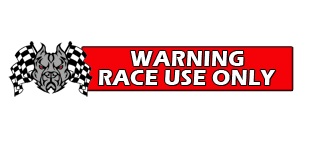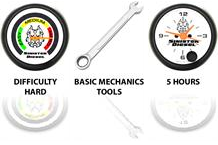 Product Highlights:
Eliminates soot build up and clogged EGR Valves
Coolant temperatures run cooler because they are not running thru EGR Cooler
3)

FLO~PRO OFF ROAD Performance
5" Flo~Pro DPF CAT DEF Delete EXHAUST
Part No. 654
Product Details:
Deletes Diesel Particulate Filter & Catalytic Converter

Increases HP & TQ


Increases Fuel Efficiency( +3-6 MPG )

100% Satisfaction Guaranteed

Bolt-On kit w/ All Necessary Pieces
Returns:
Items can only be returned within 14 days only if the item is not as described in the listing Please contact me if a problem happens to arise when you receive your item before leaving feedback as I would be happy to help and resolve the issue.